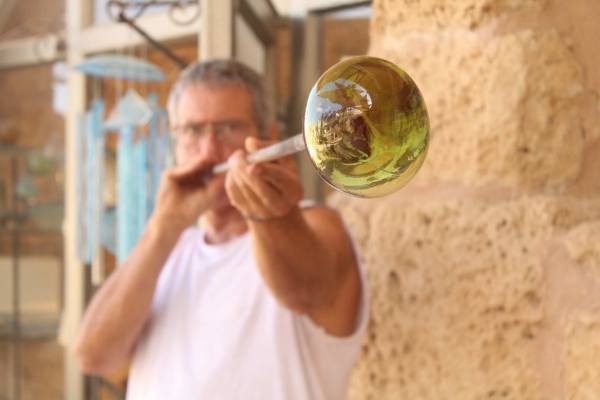 The model was built on the basis of a 1500-year-old Byzantine kiln discovered in the Caesarea excavations
Itai Mager, the glass man from Caesarea, has recently inaugurated a unique furnace model for blowing glass based on an ancient kiln discovered during archaeological excavations near his studio in ancient Caesarea.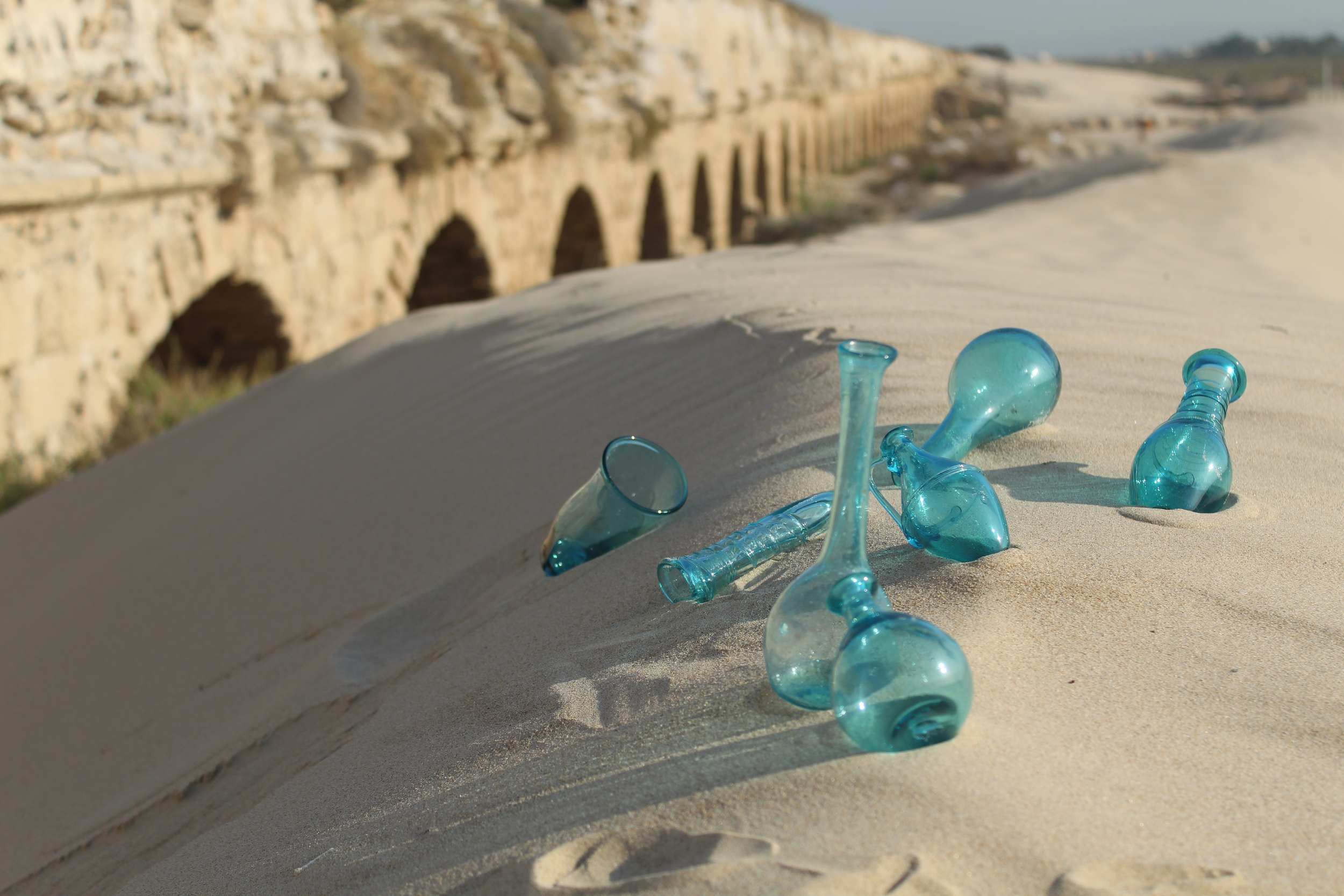 This is a rare glass kiln for blowing glass from the Byzantine period. Following his discovery and inspiration, Itai established a fascinating glass blowing workshop where he creates glass based on the local sand, and then creates traditional glass-blowing tools inspired by ancient Roman glass. The vessels, their colors and their design are identical to those of ancient glass found in and around Caesarea.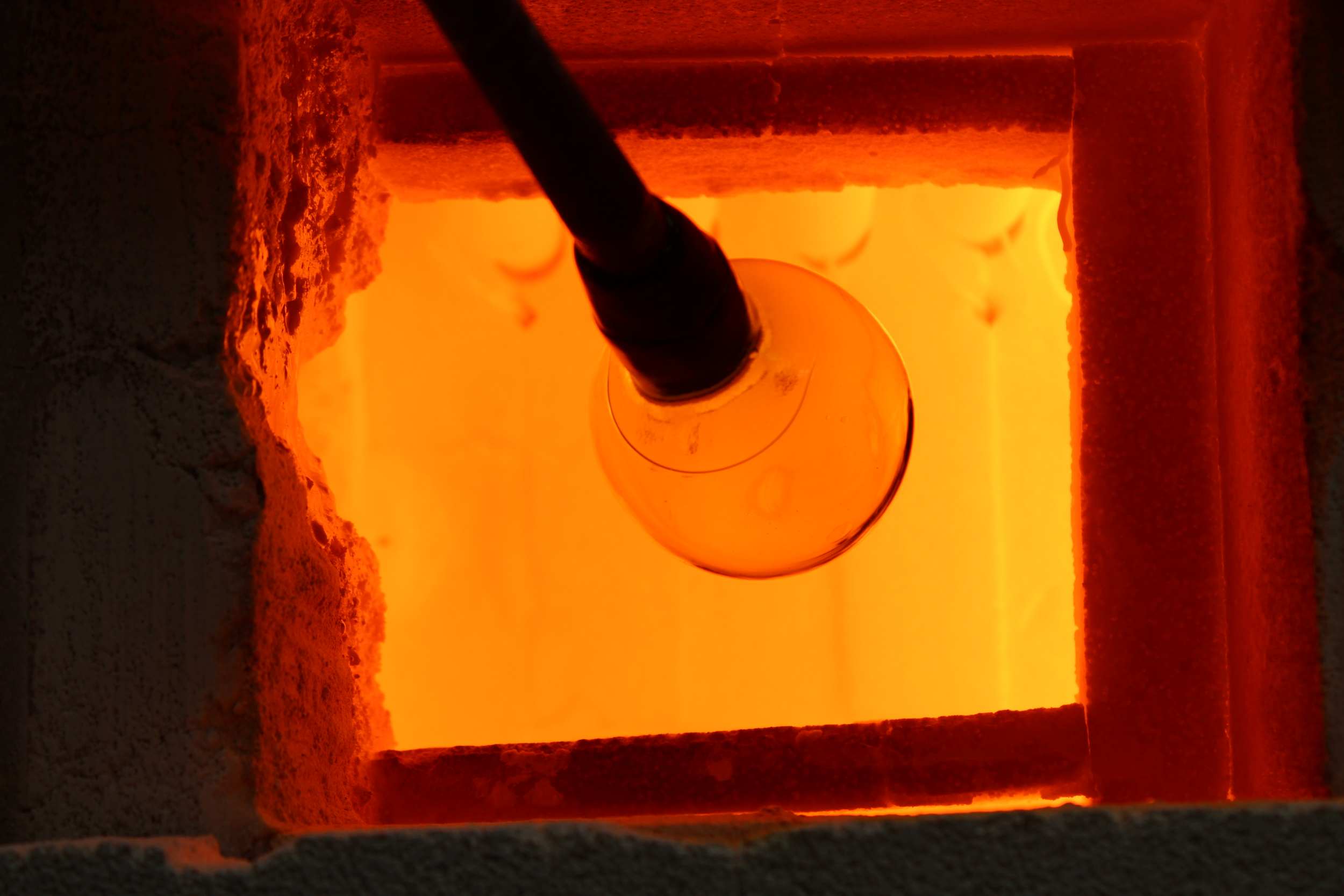 Itai is the only glass artist left in Israel (and one of the few in the world), who produces the glass itself from the local raw material found in the vicinity of his work as in the Roman period. During the Roman period, Palestine was a superpower in the production of raw glass and local produce was distributed by sea throughout the empire.
This is how Itai joins a flourishing Israeli tradition of over 2000 years of glass production from local sea dance, and the preparation of glass tools and products in the art of weighting. The invention of glass blowing that revolutionized glass art took place right here, in the Land of Israel and the eastern shores of the Mediterranean, in the first half century BCE. In fact, the earliest finds of glass blown in the world were found in the Jewish Quarter of Jerusalem.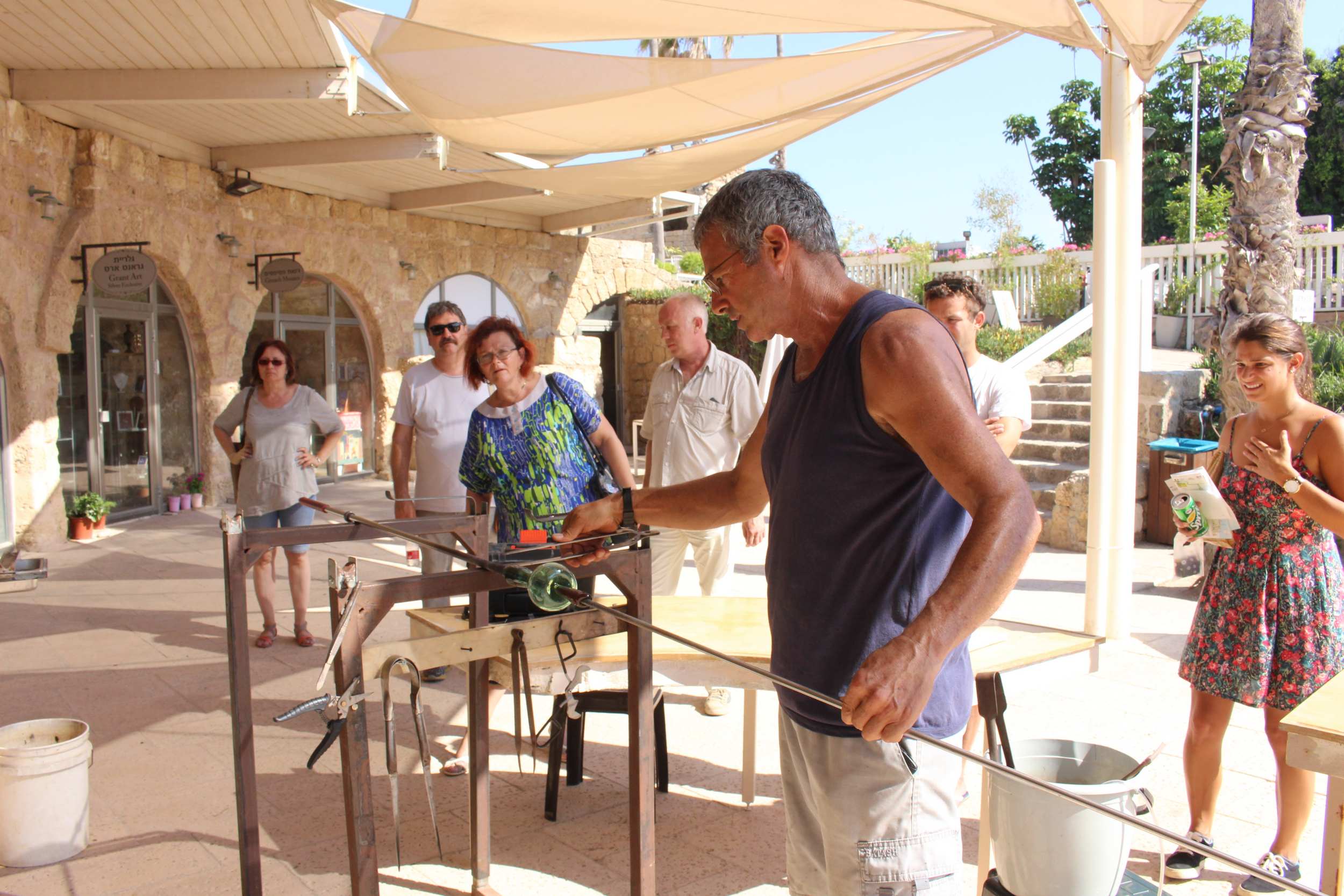 For a kiln based on the Byzantine model and for glass-blown models using traditional technique, Itai Mager's studio, "Caesarea Glass", can be reached at the port of Caesarea.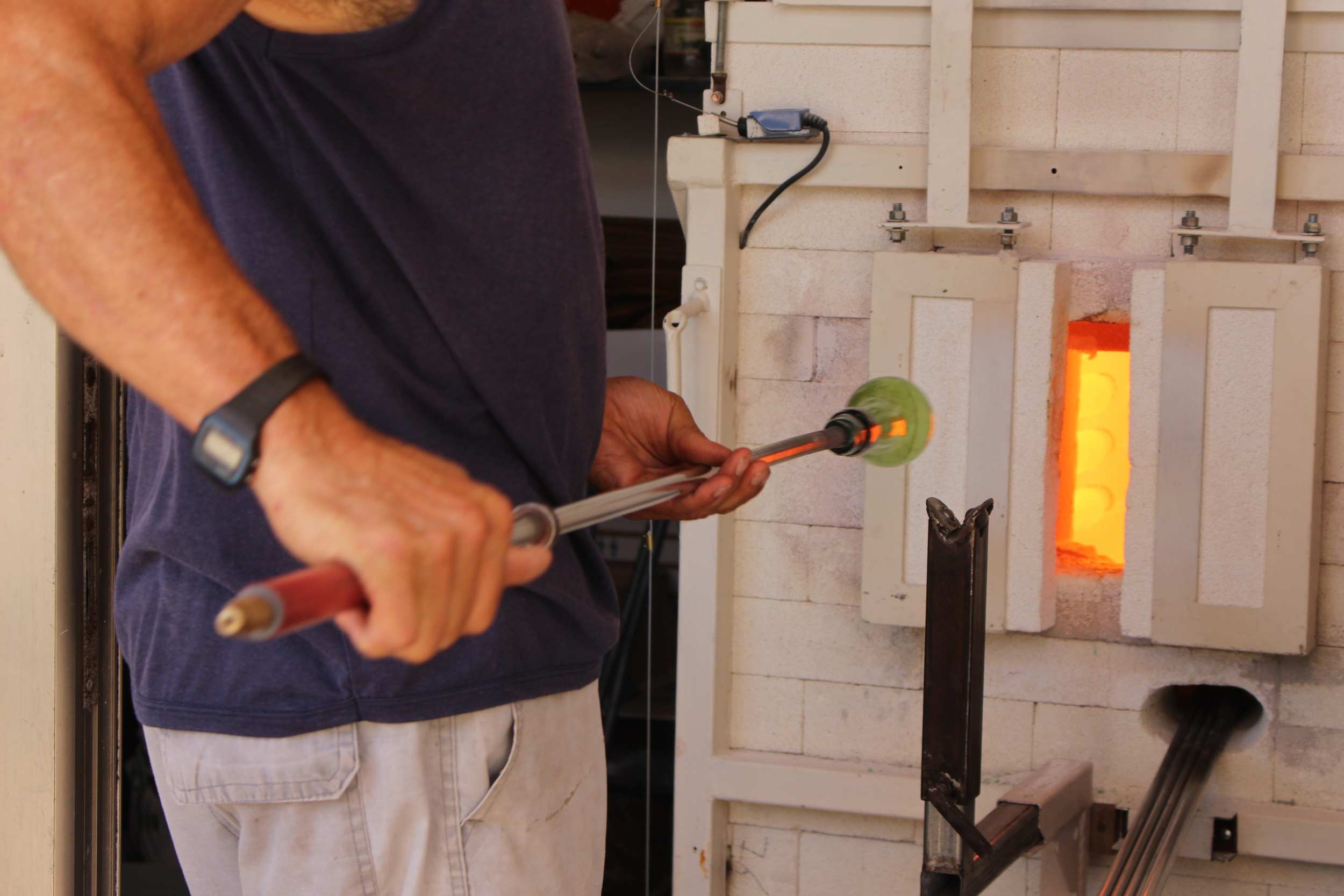 Recently, Itai's work was chosen to be presented as a gift to President Reuven Rivlin and to Baroness Rothschild at the opening of the Visitors' Center. This is a bowl that is a replica of a Roman vessel discovered in the Caesarea excavations.
Opening Hours Sun - Thu: 11 am - 6 pm, Fridays 11: 00-16: 00 Saturday 12: 00-18: 00. Phone to coordinate demos 052-5015700
Website https://www.caesareaglass.com/